DATA ANALYTICS AND WELL SURVEILLANCE
ProdView has a wide range of reporting, graphing and mapping capabilities that will satisfy the needs of every department within your organization that utilizes production and operations data. With ProdView, you can create simple daily well reports to more diversified daily, weekly, monthly or custom date range reports, as well as management style reports. Built-in report templates are available for operations, production accounting, revenue and marketing, regulatory reporting, engineering, management and partner reporting. The true power of our data consumption functionality lies in the ability of end users to create their own personal reports, graphs or map templates.
Analyze and compare well production and operations data with Production Monitor, Peloton's proprietary well surveillance and data visualization tool. Summarize or compare production and operations' data at the well level, or at any group level of your designation. With ProdView, it is now possible to perform well production surveillance within your production data management system.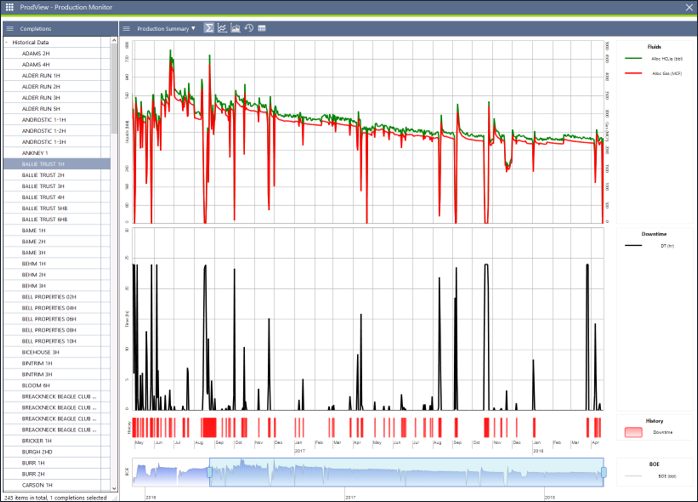 We Are Here For You, Wherever You Are
Reach out to one of our twelve offices around the globe to access immediate support, to get information, or to speak with our international helpdesk.