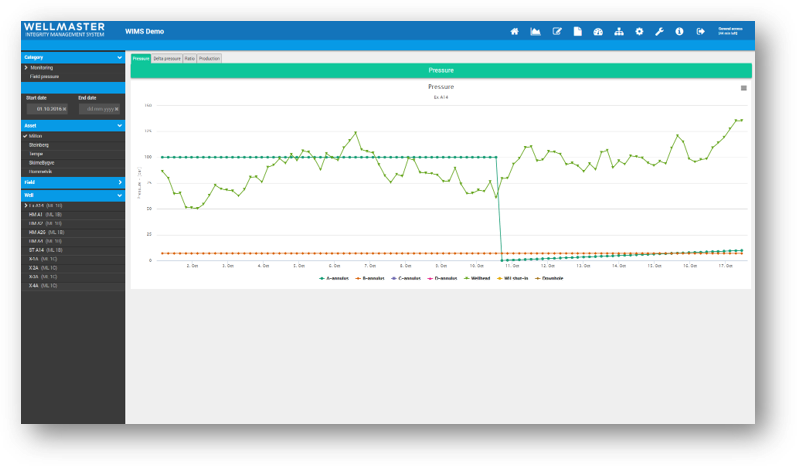 PRESSURE MONITORING
Pressure monitoring is key in order to ensure well integrity, and WellMaster IMS continuously monitors annular and wellhead pressure against defined well design limits. The system visualizes current and historical values relative to the MAASP/MAWOP for each well, allowing the operator to identify trends in changing well conditions, and take mitigating actions early.
MasterView® integrated well lifecycle™
Integrated Solutions Across Your Entire Well Lifecycle
MasterView simplifies your operations by providing a seamless flow of data between Peloton applications and external, third-party products to enhance data integration and accuracy, provide comprehensive reporting at any stage of the lifecycle, and prevent expensive delays in construction, drilling, and resource scheduling.
GET THE MOST OUT OF YOUR PELOTON SOLUTIONS WITH OUR WELL-EXECUTED SERVICES.
Whether you're in the midst of a new software implementation or have used our software for the past ten years, our team of consultants will increase the value of your Peloton investment.
We Are Here For You, Wherever You Are
Reach out to one of our twelve offices around the globe to access immediate support, to get information, or to speak with our international helpdesk.