Peloton Map is a geospatial mapping tool that is fully integrated into the Peloton Platform. Map also provides full integration with both the Esri ArcGIS Enterprise ecosystem and the Peloton Platform. Advanced cross-functionality with Peloton applications, including accurate spatial rendering of entities, helps with advanced analysis of spatial evaluation. Perform a query for one or several Peloton products at once, showing an all-encompassing view of your operations.
Peloton Map provides visualization and dashboard tools for entities from each Peloton product based on their exact location, using ArcGIS and Esri mapping software. Using Map as an interactive spatial hub lets you visualize and interact with:
Wells from WellView
Files from LandView
Jobs and stages from Peloton Frac
Sites and components from SiteView
Flow networks and units from ProdView
Water networks and units from Peloton Water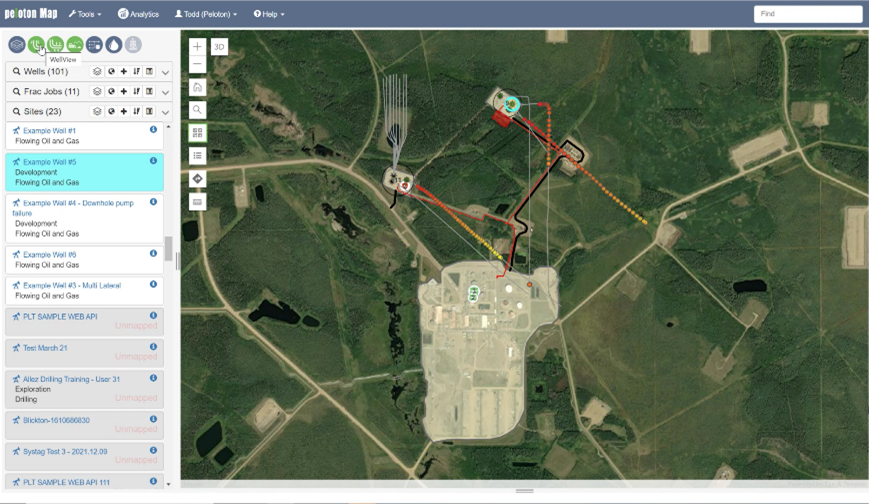 3D well visualizer
Spatial search and query
Custom markup
Custom layer and shapefile import
Geographic drilldown and filtering
Layer visibility control
Type-ahead geographic search
Feature linking and bulk upload
BENEFITS AND ADDITIONAL FEATURES
---
Peloton Map and linked applications support North American survey systems and are expandable on demand to accommodate international operations. Single Sign-on (SSO) between the Peloton Platform and Map allows easily accessible integration between all applications, while feature-linking allows you to quickly import, access and analyze key information.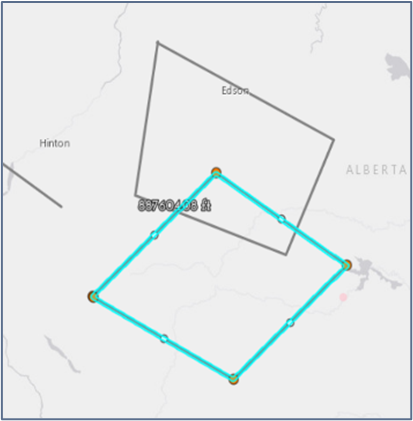 Real time updates of features in Map when details change in linked Peloton applications
Configurable to use any survey grid service endpoints
All North American survey systems supported and expandable on demand to accommodate international
LandView query results and data accessible in Map
Customizable analysis layers of each Peloton application to answer common questions
Active and definable spatial queries to filter display by current map extent or by user-defined geometry
Geomapper to convert legal land and feature descriptions into geospatial polygons against all North American survey systems
Markup tools to highlight areas of interest
We Are Here For You, Wherever You Are
Reach out to one of our twelve offices around the globe to access immediate support, to get information, or to speak with our international helpdesk.